Body Harmony is a truly holistic, powerful, hands-on bodywork system.
It works on a cellular level to support you to review, update, and "re-wire" your habits, and the shapes you make, both physically and energetically. This allows you to make current, conscious choices, on all levels, to be the best and happiest version of you possible.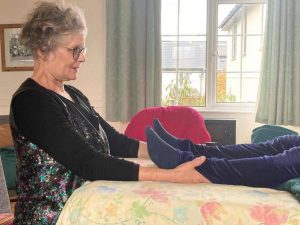 We humans are creatures of habit. We form and follow habits unconsciously, based on past experiences. Some habits are useful, some are not.
Interestingly, current neuroplasticity evidence shows that each individual cell also follows habitual patterns, which reminds us that we are always a macrocosm of the microcosm.
Body Harmony uses talking, goal-setting, and a gentle, non-judgemental, listening touch which imposes nothing, but follows and mirrors the body's tissue. This enables you to discover and resolve habits of breathing, posture, belief and movement, which may contribute to physical or emotional pain, and behavioural limitation. When respected and acknowledged in this way, the body responds by releasing, in its own time, and in its own unique way, the cellular memory of those limiting and unconsciously held habits formed from old, out-grown stories and experiences. Meanwhile you, the client relax fully clothed on a comfortable massage couch.
Often, an emotional shift needs to happen before a physical problem can resolve.
Now you can gracefully embrace change by choosing new, expansive body shapes and functional, supportive habits, relevant to you now.
The positive effects can resonate through all areas of your physical, mental, emotional, and professional life.
"You have reminded me of my full potential"
Charlie, Ross-On-Wye
My clinic is at home in Ogmore-By-Sea
A Body Harmony session usually lasts one hour
Fee £50
Cancellation: please give a minimum of 24 hours notice to avoid a full cancellation fee.
Click here for a range of free interactive Body Harmony Association connection practices on YouTube

Testimonial: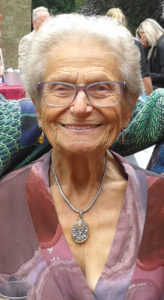 "I am a retired Family Doctor, & have had a number of Body Harmony courses with Kate Verney over the decades, when I have been anxious & dis-eased. I do not take the theory on board, but have found the treatment very therapeutic. The sessions are relaxing, comfortable & surprisingly revealing of causes of inner tensions & the deleterious effect on the body, mind & emotions.
It enables one to understand & change ones life style & live more fully & harmoniously.
I have no problem with trusting Kate to keep all I reveal totally confidential.
The therapy is cost effective.
I am happy to recommend Body Harmony & Kate Verney without hesitation."
Charlotte Jones. MB,BS MRCS DRCOG.
Kate Verney BSc physiotherapy is a Body Harmony Association certified practitioner and teacher.
Find out more about the Body Harmony Association